Getting Started
---
Creating a Character
Before you can start playing in CrossFire you will need to create your mercenary.
Creating a mercenary requires for you to select a Nickname and a starting character.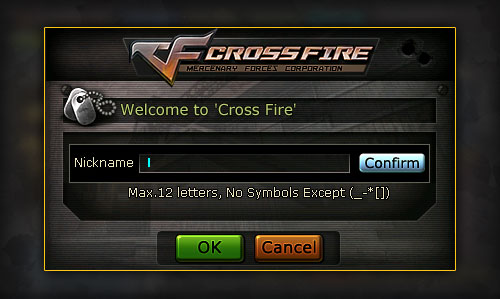 Step 1 — Selecting a Nickname
When you first log in you will be asked to select your Nickname.
Type your nickname into the Nickname field and click the confirm
button. You will be informed if your name is available or not. If it is
available then you can click the green OK button and proceed.
Nicknames can only contain alphanumeric characters and these symbols _ - * [ ]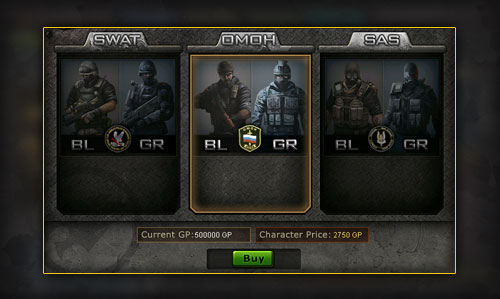 Step 2 — Selecting a Character
Next you will be asked to select a character. By default 3 characters
are available:
SWAT
,
OMOH
, and
SAS
. Select whichever character you
wish by clicking on the character's portrait. Once you have selected
you character click the green Buy button. Beyond this point you can
purchase other characters from the Item Shop.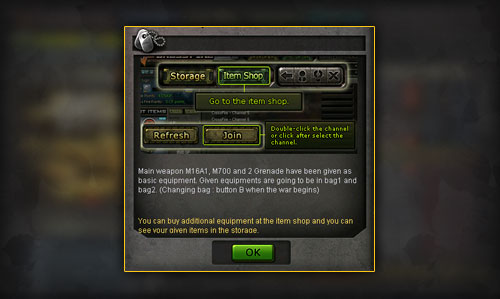 Step 3 — Collecting your Starter Gear
Once you have selected a character, you will be given a set of
starter gear. The starter kit contains: an M16A1 Assault Rifle, an
M700 Sniper Rifle, and 2 Grenades. The starter weapons will be
automatically equipped to your character. You can purchase
additional weapons/gear from the Item Shop.